How To Find A Therapist For My Teenage Child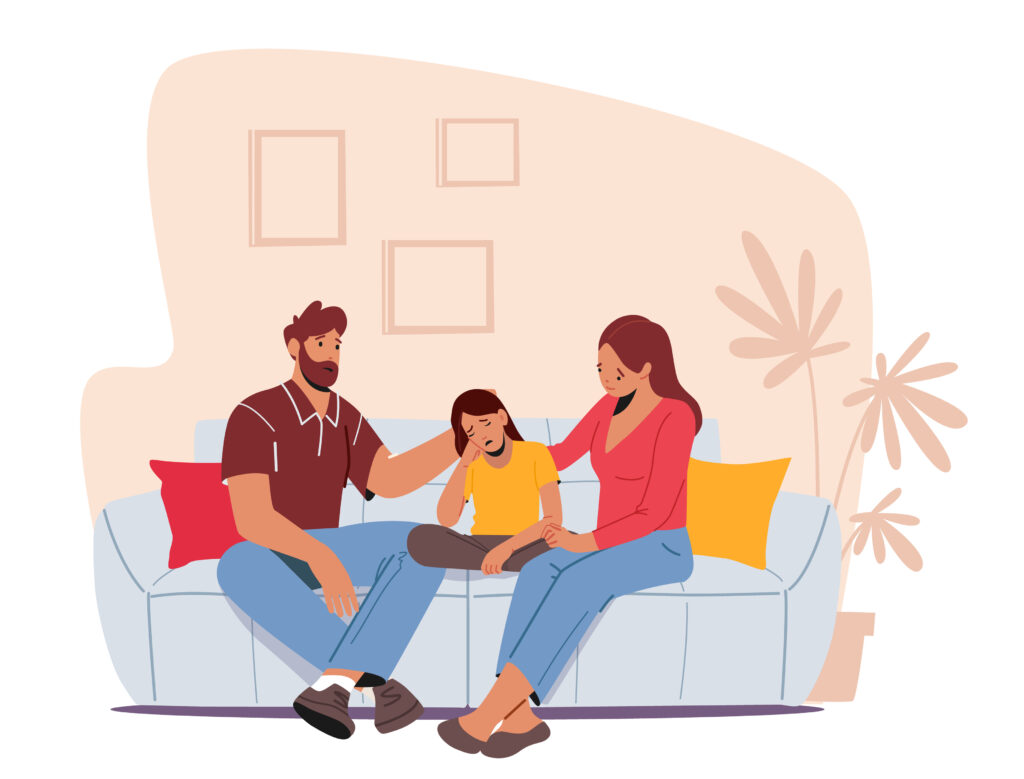 Many teens struggle with mental health issues. If you're concerned about your teenager, finding a therapist can help create a safe environment to move forward and develop healthy coping mechanisms. Speaking to a therapist can help support your teen through what is naturally a crucial yet confusing time of their life. In this article, we will talk about how therapy can help your teenage child and how to find the right therapist for your family.
How Can Therapy Help Your Teenager?
In general, therapists can help someone learn about their emotions, thoughts, feelings, fears, coping skills, identity, and more. These are things that are helpful to people of all ages. Whether your teen has experienced a trauma, a significant change, school problems, teenage anxiety, or anything for that matter, therapists can help your teen work through complicated feelings and experiences.
A therapist can also help people with mental health conditions like:
Globally, about 1 in 7 10-19 years olds experience a mental health disorder. The leading causes of illness and disability in this age group are depression, anxiety, and behavioral disorders.
Adolescence is a developmental period where you create social and emotional habits that will support your mental well-being into adulthood. Several factors affect adolescent mental health, including:
Adversity
Peer pressure
Identity exploration
Parenting
Socio-economic background
Family life
Signs that your teenage child may need therapy can differ from one person to another. But it's essential to be aware of sudden changes in behavior, isolation, and evidence of self-harm so that you can act as soon as possible.
What Qualities Should You Look For In A Therapist For Your Teenage Child?
Firstly, therapy is a process that requires input and work. When it comes to qualities to look for in your teen's therapists, you have a few elements to consider including:
Therapeutic approach
Credentials
Experience
Personality fit
While qualifications and experience are important, how your teen feels about their therapist is crucial. Does your teen have a preference for age, gender, and ethnicity? The therapeutic relationship is essential to effective therapy.
There are different types of therapy, and your child's needs will determine the best treatment going forward. Types of therapeutic approaches and methods used in treating teenagers include cognitive behavioral therapy (CBT) and mindfulness.
How to Find a Therapist Who Specializes In Working With Teens
Many people choose to go to therapy as a last resort. In many cases, including with teenagers, it's worth seeking therapy before you're in a position where you don't know what else to do. For instance, couples may go to couples therapy after a big argument or breach of trust. But couples can also benefit from couples therapy to finetune and check in on the relationship.
Speak To A Medical Professional You Trust
One of the most common places to start when looking for a therapist is a medical professional. This could be your physician or speaking to your teen's school for recommendations. Some adolescents may want to avoid school counseling and keep their therapy journey private from their peers. The school or guidance counselor can help point you in the right direction and provide trusted resources to better understand what you're looking for.
Do Your Research
There are different types of therapy, approaches, therapists, and mental health conditions. If you're trying to open the conversation about going to therapy with your teen, it's important to come from an informed place. Remain patient and positive and normalize the idea of going to therapy for support. If you are concerned about a specific condition, speaking to specialists or an advocate group can be a great place to start learning more. Mental Health America has lots of information on helplines, groups, associations, and specialists to give you a good foundation of knowledge.
Prepare Some Questions
When looking for a therapist, you will likely narrow down your list of potentials to a couple of options. Prepare some questions to ask the potential therapist to determine the right one for you and your teen. The aim of these questions is for you to figure out if the therapist has the right experience and could help bring about positive change. Questions you could ask include:
What experience do you have working with teens?
What approach will you use to work with my teen?
Will you involve family members in the therapy process?
How will you measure progress and set goals?
What credentials do you have?
Online vs. In-Person Therapy
Online therapy may be more accessible for some individuals, and chatting online may feel more comfortable than face-to-face. Online sessions may be more convenient without the hassle of traveling. In some situations, in-person therapy may be necessary or more beneficial. However, knowing you have options can make getting your teen therapy more accessible.
Tips To Help Your Teenager Get The Most Out Of Therapy
Your teen may be open to therapy or feel quite resilient. Either way, finding a therapist and going to therapy should be a collaborative approach. Allow them to be a part of the process by having your child speak to the therapist and choose which one they prefer. This will help your child to feel like they are part of their therapy rather than being forced to see a therapist. Therapy isn't a punishment.
As much as you can help narrow down the right potential therapists, try to give your teen ownership of the process. This could be decisions on their therapist, how often they go to therapy and the type of therapeutic approach they prefer.
Try to be on the same page with your teen and set clear expectations of confidentiality. Many therapists will have guidelines over what they will and won't tell parents. If your child thinks their therapist will repeat everything to a parent, they may be less likely to share. However, if there is a risk of harm to themselves or someone else, there are exceptions to the rule. Confidentiality creates a safe space to share without worrying about someone finding out or fear of judgment and retaliation.
Teenage Therapy At Thriving Center Of Psychology
Choosing the right therapist is a crucial step in the therapy process. At Thriving Center of Psychology, we use a collaborative approach to help you find the most suitable person to speak with. By answering a few simple questions, we look for the mental health professional with the right experience and fit for you.
The world of mental health professionals is big. There are a lot of different professionals, credentials, qualifications, and specialties. By narrowing down potential therapists, you can ask the right questions to determine the best fit for you and your teen.
Before starting therapy, you can have a consultation where you ask questions and speak with your therapist. Afterward, ask your teen how they feel about the therapist and what they think. Ideally, your teen is involved in the process. While you will likely narrow down the search through referrals or doing a screening initially, let your teen make the final choice, if possible.
If you're concerned about your child, the team of mental health professionals at Thriving Center of Psychology can help. Start your therapy journey today by booking an appointment online or contacting one of our offices in New York, California, Florida, New Jersey, Oregon, Minnesota, Illinois, Massachusetts, and Washington.
You Might Also Enjoy...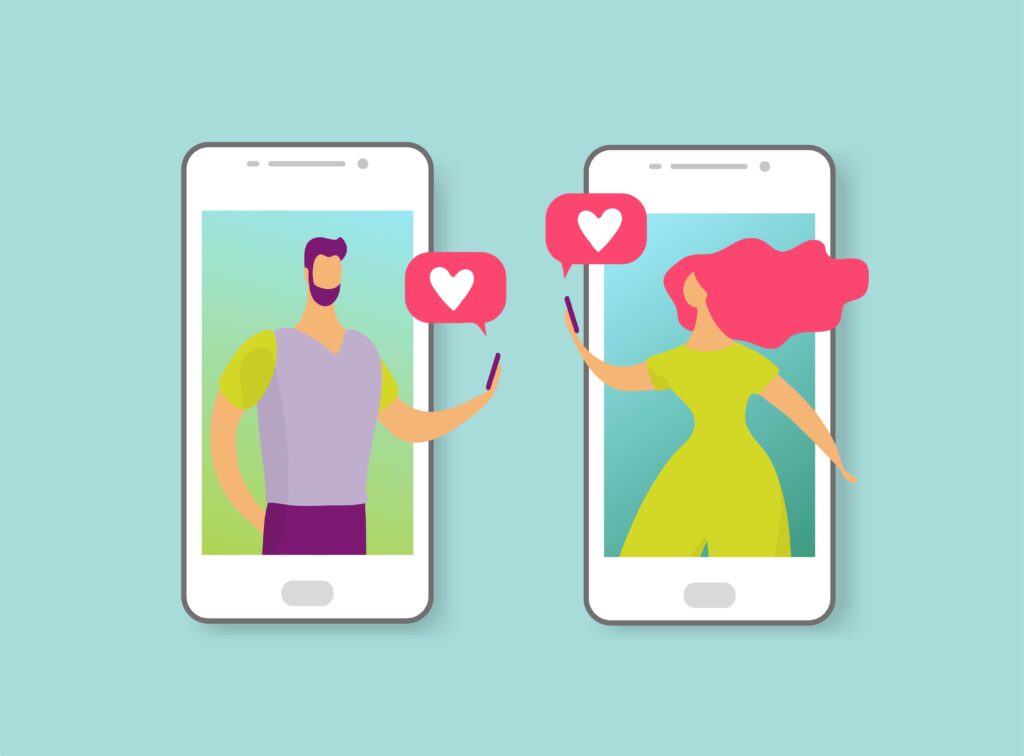 Dating in 2023 is no easy feat, and many are looking online to find love. There are more than 127 million single people 18 years and older living in America, according to U.S. Census data. That accounts for nearly 40% of the nation's population, but many feel like they're the only ones looking for a significant other.