Portland Therapists
Who we are
At Thriving Center of Psychology, we provide our clients with a platform to find a therapist that will best suit their needs and help them achieve their goals. Servicing Oregon, you can talk to our experienced and thoughtfully picked therapists online or in person at our Portland location. We understand that therapy works when the relationship between therapist and client promotes trust and growth. Using our Therapist Matchmaker Survey, you will be matched with a therapist in your area who will be best suited for helping you live your best life.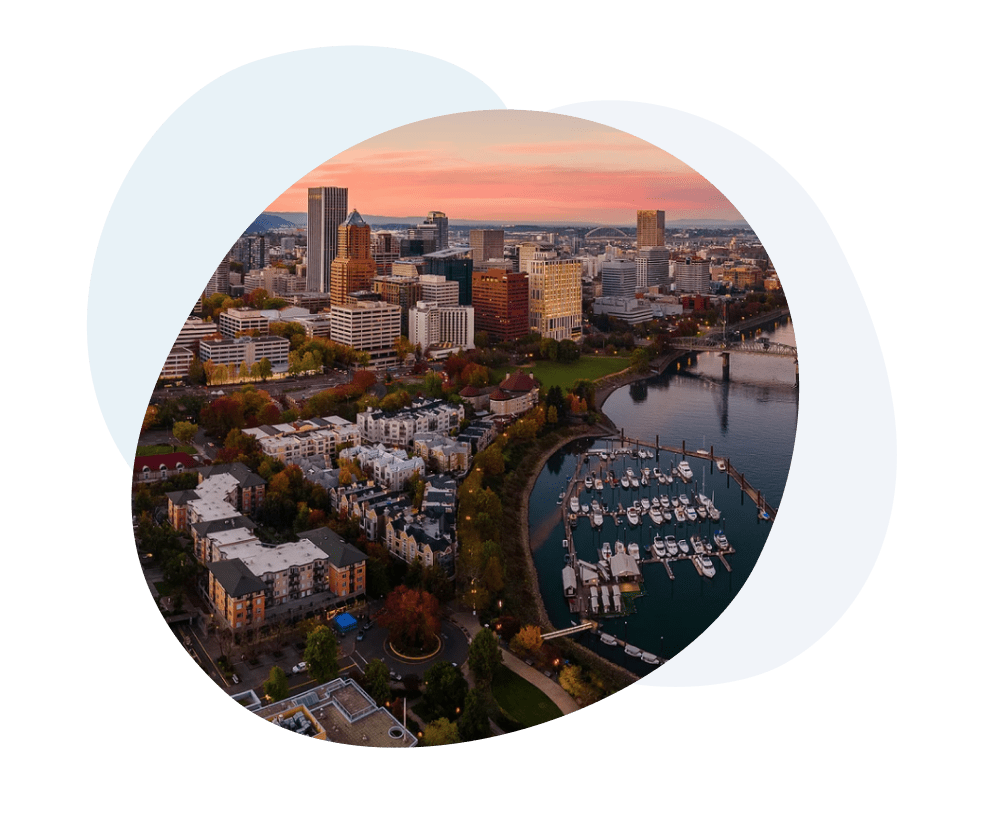 How To Make An Appointment
It should be straightforward to find a therapist in Portland OR. We understand that taking the step to speak to a therapist is a daunting one. Instead of searching for "clinic psychologist Portland OR near me," Thriving Center of Psychology can help. The easiest way to speak with the top therapists in Portland OR is by filling out our Therapist Matchmaker Survey. From your results, we match you with the best-suited therapists to help at a time that's convenient to you, either online or in-person near you. You can also call our Oregon office or request an appointment online.
Directions to Office
We are located in the heart of the city in Downtown nearby with easy access around downtown and overlooking the West Hills, Mt Hood, and the river. You can find our Portland office just 2 miles from the Portland Art Museum on the corner of 6th and Main. The nearest bus stop is SW Salmon & 5th, and the Portland International Airport is 6.5 miles away. We're nearby The Hilton, The Benson, and The Heathman hotels. We are located in Downtown nearby to Goose Hollow, Old Town, and The Pearl District neighborhoods.
We serve patients that live in the surrounding zip codes from our Portland office, including 97201, 97202, 97203, 97204-97206, 97209, 97211-97218, 97227, 97229-97233, 97236, 97239, 97258, and 97266.
Oregon
1050 SW 6th Ave,
#1100,
Portland, OR 97204
Hours:
| | |
| --- | --- |
| Monday | 9AM-7PM |
| Tuesday | 9AM-7PM |
| Wednesday | 9AM-7PM |
| Thursday | 9AM-7PM |
| Friday | 9AM-4PM |
| Saturday | Closed |
| Sunday | Closed |
Contact Us
To start working with the best therapists in Portland OR at Thriving Center of Psychology, request an appointment online, use our Therapist Matchmaker Survey or call our Portland office today to get started.
How We Can Help
Our therapists offer services for a wide range of mental health challenges. Some of these services include: