Chicago Therapists
Who we are
At Thriving Center of Psychology, we provide our clients with a platform to find a therapist that will best suit their needs and help them achieve their goals. Servicing Illinois, you can talk to our experienced and thoughtfully picked therapists online or in person in our Chicago location. We understand that therapy works best when the relationship between therapist and client promotes trust and growth. Using our Therapist Matchmaker Survey, you will be matched with the top therapists in Chicago, IL, and near your local area, who will be well suited to helping you live your best life.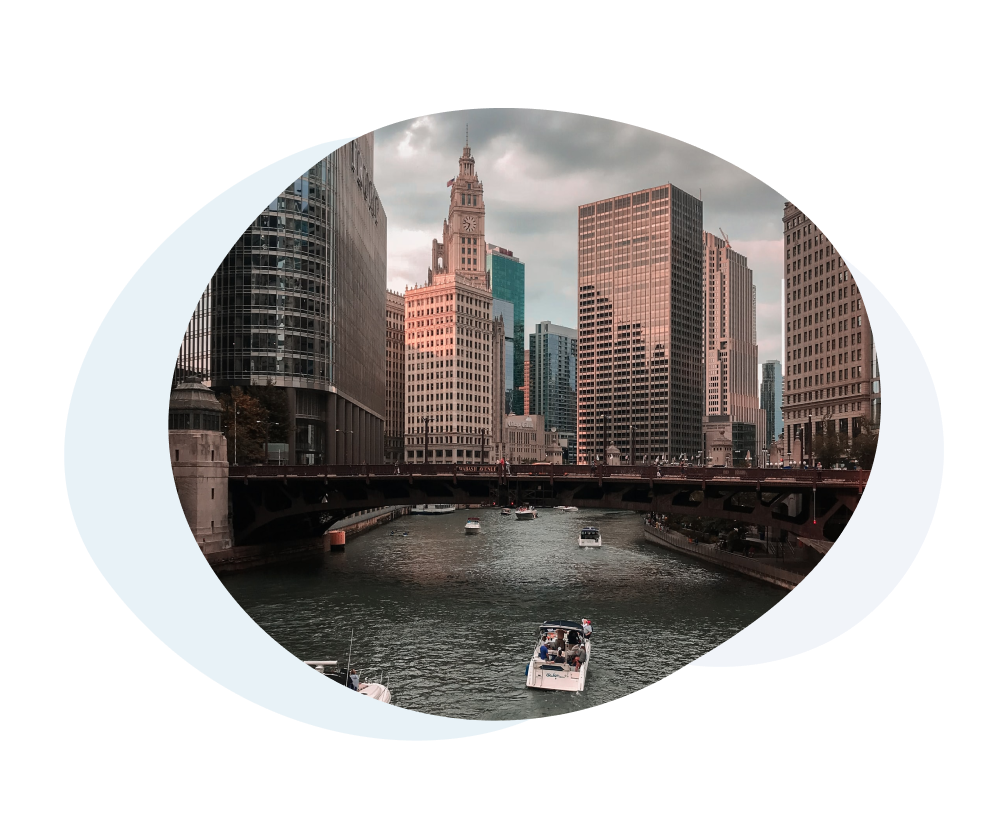 How to Make an Appointment
If you think you would benefit from therapy, book an appointment with one of our compassionate therapists or psychologists. Instead of researching "best therapists Chicago, IL" or "clinical psychologist Chicago, IL," finding a therapist should be as quick and painless as possible.
Request an appointment for online therapy in Chicago or in person at our Illinois location by filling out our Therapist Matchmaker Survey. To help you find a therapist in Chicago, IL, or near your area, the questionnaire gives us the information we need to connect you with the best match for you and your needs. Our therapists are experts in their fields, covering a range of mental health conditions.
Directions to Office
We are located in The Loop, nearby River North, Gold Coast, and West Loop neighborhoods. You can find our Chicago office just one minute from the DuSable Bridge on Michigan Ave, facing the downtown campus of the University of Chicago. We're only a few minutes from Route 41, the Chicago Harbour, and near multiple subway stops, including Grand Avenue Station and State/Lake Station. Chicago Midway International Airport is a 20-minute drive from our office. Chicago History Museum and Lincoln Park are also a short distance away.
We serve patients that live in the surrounding zip codes from our Chicago office, including 60602-60610, 60611, 60612-60619, 60620-60634, 60636-60647, 60649, 60651-60657, 60659-60661, 60664, 60666, 60668-60670, and 60673-60675.
Chicago
401 Michigan Ave
Suite 1200
Chicago, IL 60611
Hours:
| | |
| --- | --- |
| Monday | 9AM-7PM |
| Tuesday | 9AM-7PM |
| Wednesday | 9AM-7PM |
| Thursday | 9AM-7PM |
| Friday | 9AM-4PM |
| Saturday | Closed |
| Sunday | Closed |
Contact Us
To start working with Thriving Center of Psychology, request an appointment online, use our Therapist Matchmaker Survey or call our Chicago office today to get started.
How We Can Help
Our therapists offer services for a wide range of mental health challenges. Some of these services include: