Minneapolis Therapists
Who we are
At Thriving Center of Psychology, we provide our clients with a platform to find a therapist that will best suit their needs and help them achieve their goals. Whether you're looking for mental health counseling in St Paul, MN, or ADHD treatment in Minneapolis, you can talk to our experienced and thoughtfully picked therapists online or in person at our Downtown Minneapolis location. We understand that therapy works when the relationship between therapist and client promotes trust and growth. Using our Therapist Matchmaker Survey, you will be matched with a therapist in your area who will be best suited for helping you live your best life.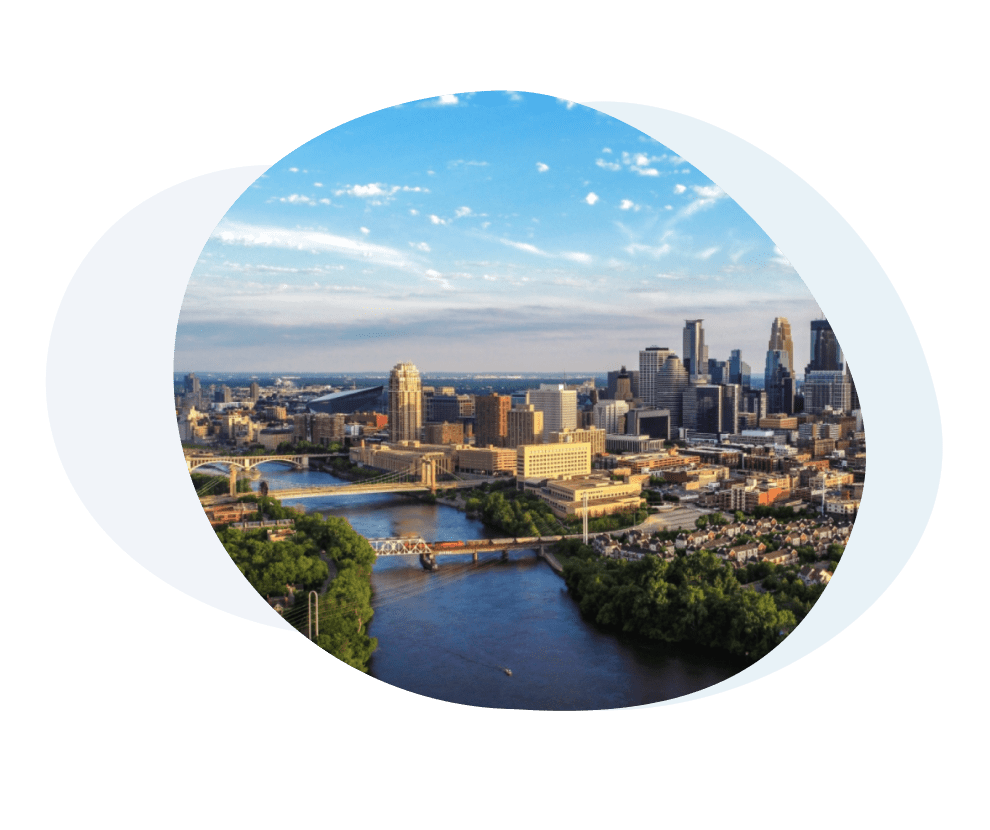 How to Make an Appointment
We want to make the process of booking an appointment at Thriving Center of Psychology as easy as possible. Whether it's with a psychologist in St Paul, MN, or a therapist at our Minnesota office, you can make an appointment online or by phone. The best way to make an appointment is by filling out our Therapist Matchmaker Survey so we can match you with the right therapist for your goals and needs.
Directions to Office
We are located in Downtown West nearby to Downtown East, Lowry Hill, and North Loop neighborhoods. You can find our Minneapolis office in the Gateway District in Downtown Minneapolis, Minnesota, across from the Nicollet Mall. Our Minneapolis office is linked by skyway and well-connected to transport links with the Nicollet Mall Station and the Government Plaza Station, less than a mile away. We are a 22-minute drive from Minneapolis–Saint Paul International Airport and less than a 20-minute walk from Target Field Station Commuter Rail. We're also just a 20-minute drive from St Paul, Minnesota.
We serve patients that live in the surrounding zip codes from our Minneapolis office, including 55401, 55402, 55403, 55404-55409, 55410-55419, 55421, 55423, 55430, 55450, 55454, and 55455.
Minnesota
100 S 5th St,
19th Floor,
Minneapolis, MN 55402
Hours:
| | |
| --- | --- |
| Monday | 9AM-7PM |
| Tuesday | 9AM-7PM |
| Wednesday | 9AM-7PM |
| Thursday | 9AM-7PM |
| Friday | 9AM-4PM |
| Saturday | Closed |
| Sunday | Closed |
Contact Us
To start working with Thriving Center of Psychology, request an appointment online, use our Therapist Matchmaker Survey or call our Minneapolis office today to get started. Our Therapist Matchmaker Survey lets us connect you with the best therapists in St Paul, MN, and the Minneapolis area.
How We Can Help
Our therapists offer services for a wide range of mental health challenges. Some of these services include: