Online Video Teletherapy
When trying to book a mental health appointment, suppose you can't leave the house or find a session that agrees with your schedule. In either case, you might try online video therapy. Thriving Center of Psychology in Midtown, New York, NY, SoHo, NY, Los Angeles, CA, and Miami, FL, offers TeleTherapy, an online video conferencing option that allows you to get the treatment you need from your office or home. Learn more about online video therapy by visiting the website or calling the offices to schedule an online session today.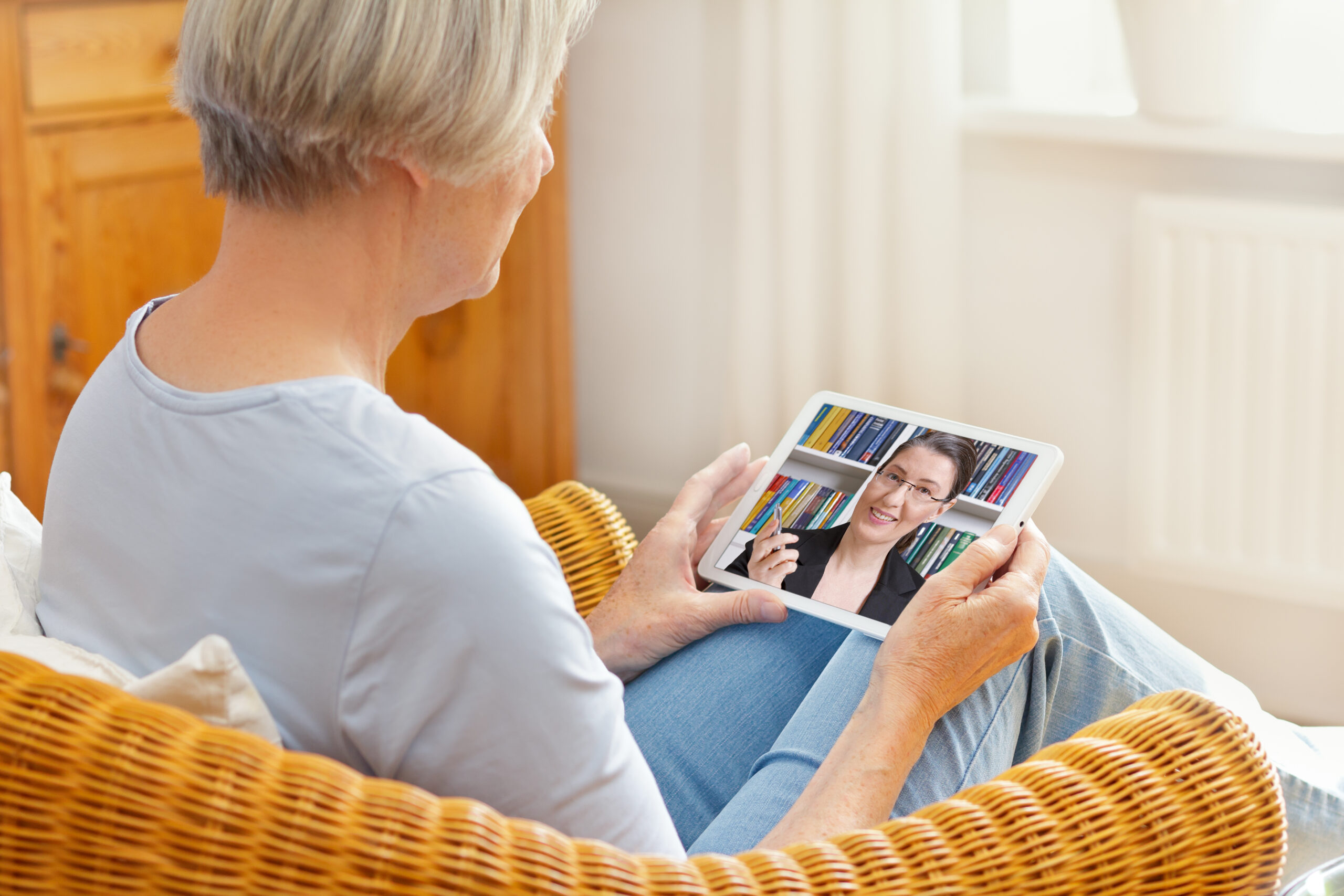 Online Video TeleTherapy Q & A
What is online video therapy?
Online video therapy allows you to receive top-notch mental health care in the convenience and comfort of your preferred location. The therapists and psychologists at Thriving Center of Psychology use web-based video conferencing software to provide many of the same types of therapy that are available in person. The latest technology enables your therapist to give you the same personal attention and quality treatment you would expect, regardless of delivery format.
What are the benefits of online video therapy?
Online video therapy offers many advantages over onsite appointments, like reducing travel time, parking, and other inconveniences that come with physically going to the office. Video therapy also has a way of making it easier for clients to talk about their feelings and complex issues. Video often enables people to open up in their home or office, which is a familiar space to them.
Is online video therapy as effective as in-person therapy?
Compared to in-person therapy, the research shows that online sessions can be just as effective for treatments like cognitive behavioral therapy. Psychological studies also suggest that video therapy is a successful tool for treating several mental health conditions.
Which conditions can be addressed with online video therapy?
The skilled experts at Thriving Center of Psychology have had success with online video therapy with helping clients with conditions like:
Anxiety
Eating disorders
Stress
Trauma
Relationship concerns
Depression
You can also take advantage of online video therapy to receive life coaching.
What do I need for an online therapy appointment?
To experience the best possible online therapy session, ensure your computer has a high-speed internet connection. You'll also need a camera and microphone. Finally, the space you use for your video appointments should be quiet and private.
Before your first online appointment, see if you need to download any special video conferencing software, and make sure you have the most updated version. Your therapist will give you all the essential information in advance to help you get ready for your first video therapy session.
Do I need to visit the office, or can all my therapy happen online?
Thriving Center of Psychology suggests that you schedule your first consultation with your provider in person. Thereafter, they might recommend periodic face-to-face sessions in addition to your online appointments. However, you might not have to schedule any office visits if distance or other factors pose too much difficulty for you.
Experience the benefits of online video therapy. To schedule an initial consultation, call Thriving Center of Psychology or visit the website today.