Lili Sanchez-Cordova, Psy.D.
Licensed Clinical Psychologist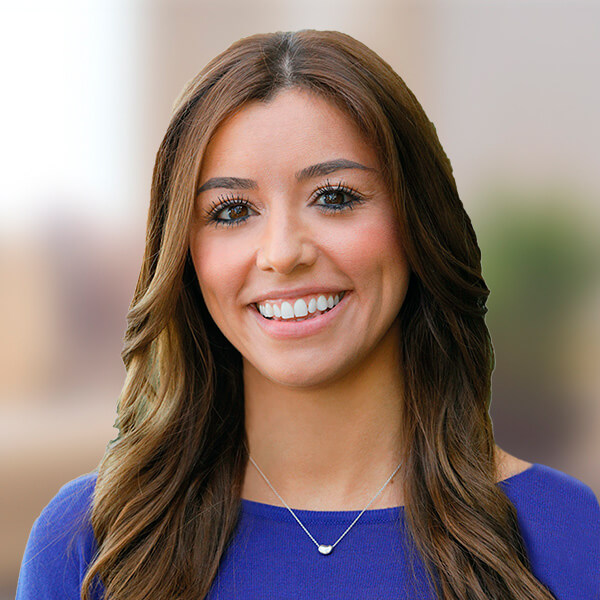 Dr. Lili Sanchez-Cordova is a licensed clinical psychologist who specializes in providing individual psychotherapy, primarily with adults, who are experiencing challenges in coping with anxiety, depression, personal transitions, and general life stressors. Dr. Sanchez-Cordova received a Master of Arts Degree in Psychology from Pepperdine University and both her Doctorate of Psychology Degree and an additional Master of Arts Degree in Clinical Psychology from the California School of Professional Psychology-Alliant International University. She has extensive experience providing therapeutic services in both English and Spanish in private practice, in addition to outpatient and inpatient settings and long-term skilled nursing facilities. Dr. Sanchez-Cordova takes a compassionate and empathic stance when working with her clients and is committed to tailoring treatment to meet their needs. She uses an eclectic and collaborative approach and tends to gravitate toward incorporating evidence-based modalities, some of which include Cognitive Behavioral Therapy and Mindfulness-Based Interventions. Dr. Sanchez-Cordova is dedicated to using her experience to assist clients on their journey towards finding solutions, achieving balance, cultivating happiness, and reaching their full potential.
Top Specialties
Anxiety
Depression
Identity
Life Transitions
Specialties
Anger
Burnout
Confidence / Self Esteem
Divorce
Grief & Bereavement
LGBTQIA+ Related Issues
Loneliness
Parenting
Peak Performance / Executive Coaching
Performance Anxiety
Relationships
Sleeping Problems
Stress
Trauma
Women's Issues
Therapeutic Approach
Acceptance and Commitment Therapy (ACT)
Cognitive Behavioral Therapy (CBT)
Compassion-Focused Therapy (CFT)
Existential Therapy
Exposure Therapy
Location / Map
Los Angeles
10880 Wilshire Blvd
Suite 1101
Los Angeles, CA 90024