Claire Nakajima, Psy.D.
Licensed Clinical Psychologist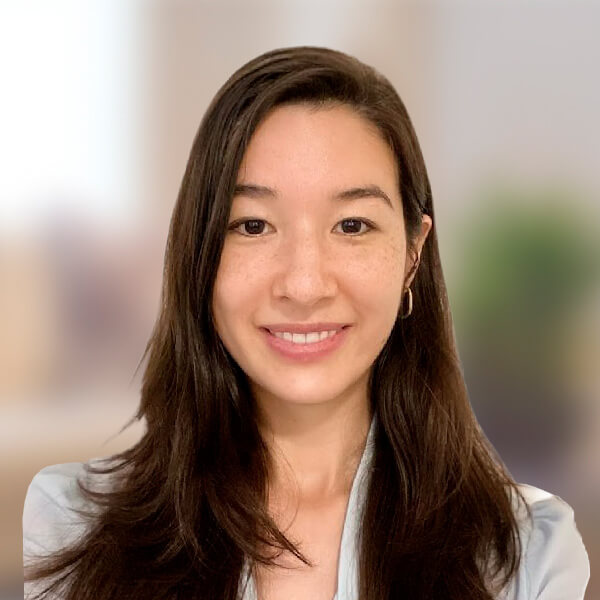 Dr. Claire Nakajima, Psy.D., a Licensed Clinical Psychologist, received her Doctorate in Clinical Psychology from Long Island University. With extensive experience working with adults and adolescents, Dr. Nakajima has provided compassionate and effective care in diverse settings, including hospitals, college counseling centers, and outpatient clinics.
Her areas of expertise encompass depression, anxiety, trauma, bereavement, and relationship challenges. As a well-rounded practitioner, Dr. Nakajima has undergone rigorous training in Cognitive Behavioral Therapy (CBT), Dialectical Behavioral Therapy (DBT), and Acceptance and Commitment Therapy (ACT). She seamlessly integrates mindfulness into her therapeutic approach, ensuring culturally sensitive, trauma-informed care tailored to each client's unique needs.
Top Specialties
Anxiety
Depression
Relationships
Trauma
Specialties
Anger
Attention-Deficit / Hyperactivity Disorder (ADHD)
Burnout
Chronic / Physical Illness
Confidence / Self Esteem
Cultural Issues / Racial Trauma
Divorce
Grief & Bereavement
Identity
LGBTQIA+ Related Issues
Life Transitions
Loneliness
Parenting
Peak Performance / Executive Coaching
Performance Anxiety
Phobias
Post-Traumatic Stress Disorder (PTSD)
Sex Therapy
Sexual Trauma
Sleeping Problems
Stress
Substance Abuse
Women's Issues
Therapeutic Approach
Cognitive Behavioral Therapy (CBT)
Dialectical Behavioral Therapy (DBT)
Exposure Therapy
Gottman Method
Mindfulness
Client Focus
Individual (Adult)
Individual (Adolescents 12-17)
Couples / Marriage
Location / Map
SoHo
New York City
101 Sixth Ave,
Floor 8,
New York, NY 10013
Midtown
New York CIty
600 Third Avenue,
Floor 2,
New York, NY 10016